Meet Mirage, a Maine coon kitten in Austin, Texas, who is on a mission to travel across the world!
Mirage was a shy and timid cat before she became an aspiring adventure cat.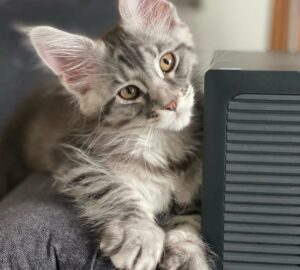 Mirage was adơрted by her forever family, Carl and Ashley, a couple of months ago.
She was given a warm welcome by their Australian Shepard, Holly, who wanted to take Mirage under her wing.
However, Mirage didn't know what to make of Holly at first.
She arrived at her new home curious but cautious.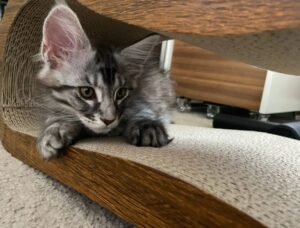 Despite Holly's happy-go-lucky demeanor, Mirage was terrified by her.
Mirage would hiss, swat, and hide when Holly tried to pleasure her.
Holly, on the other hand, was not easily defeated.
She was adamant about winning Mirage over!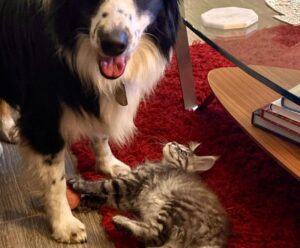 Holly respected Mirage's space despite her want to befriend her new kitten sister.
Holly remained at a safe distance, allowing Mirage to approach her on her own terms.
Holly's perseverance paid off quickly!
Mirage began to warm up to Holly gradually, inching closer and darting between her legs.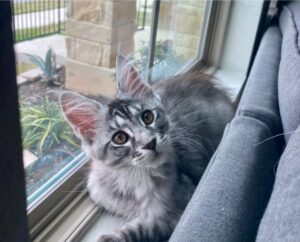 Mirage was lovingly chewing on Holly's paw on day 5 in her new home.
When Holly presented Mirage a tennis ball as she was playing in her cat tunnel, it was the moment of truth.
She tossed the tennis ball in front of Mirage, hoping that the peace offering would be accepted.