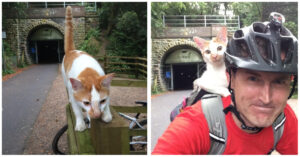 A man observed a white and orange cat coming out of the woods as he was cycling out to assist marshal the Bath Two Tunnel running marathon. When he paused at the Combe Down Tunnel entrance, the cat came over to him. The cat crawled up his arm and perched on his bag as he knelt down to pet her.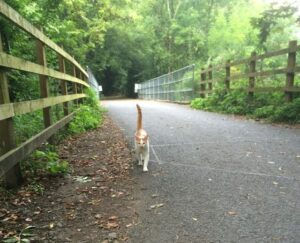 "She crawled up my arm and settled down on my backpack," the cyclist said.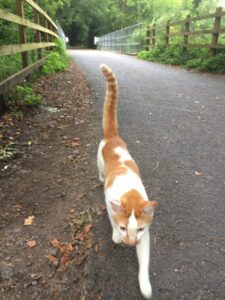 The cyclist believes that the cat belongs to a family nearby, and she just wants to greet and ask some tummy rubs. "There are lots of houses nearby and she's well fed. I'm up at the tunnels a lot so I'll keep an eye out anyway. "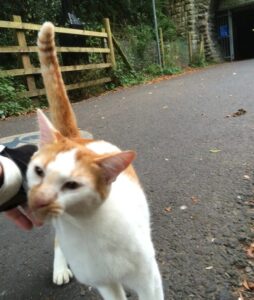 Although he hoped he could have taken the cat for a ride, he was about to enter the mile-long tunnel. Additionally, he wants to run across the cat again.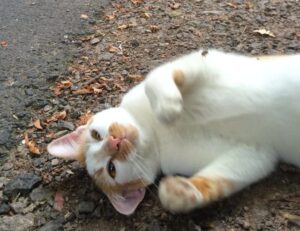 Meet the friendly kitty!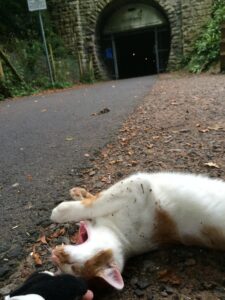 She came over for some belly rubs and then climbed up his arm.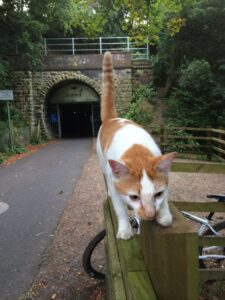 She settled on his backpack.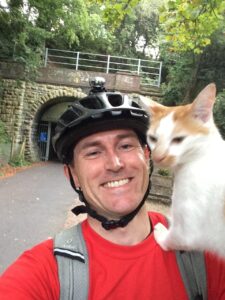 The man simply took pleasure in the experience and made no attempt to steal the cat.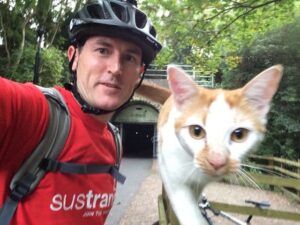 It looks likе that little one is well taken care of.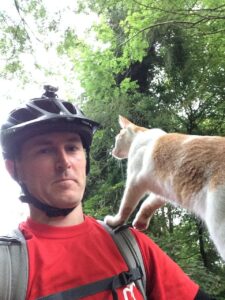 This is the cutest thing I've seen in years.